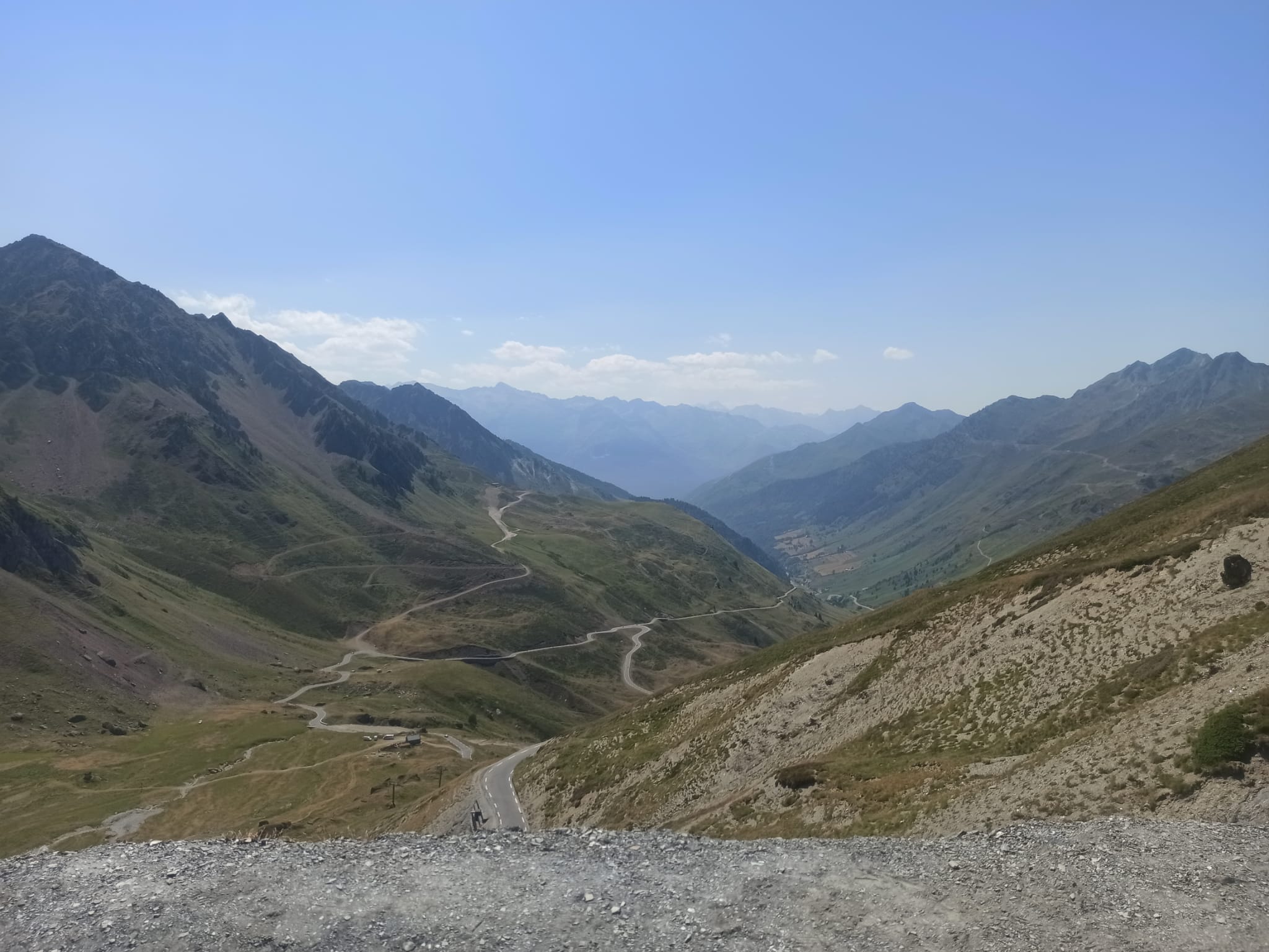 On the Tracs of the Tour-de-France!
The beautfiul pyrenees.
06.08.-20.08.2023
For all mountain loving cyclists, who always wanted to cylcle the most famous pass roads, like the pros.
On the Tracs of the Tour-de-France
For cyclists who love mountains and altitude meters.
06.08.-20.08.2023


If you love cycling, and you are good at it, you will love this journey.
We'll cycle the most beautiful and the most famous Pass roads of the Pyrenees. We'll cycle 2 of 4 of the more than 2000 m high roads, like Col du Tourmalet.
The most important things!
Where and how much are we going to ride?

We'll be cycling 10 days, 8 of them in the pyrenees, with an amazing view. The last two day will be along the coast. The distance will be between 70 and 135 km per day, with upt to 2500 altitude meters. We'll have 3 days to recover in between.
Where are we going to sleep?



We'll sleep in small hotels or hostels in the villages of the pyrenees.
Price and service




The price in total is 975€. It's including the nights and breakfast. For Lunch we'll stop in locas Cafés or shops. In the evening you are free to choose, where you want to eat.
Zeitraum





The start is on the 6th of august 2023 in Pau, and we'll go back home on the 20th of August from Montpellier.
Transport, arrival and depature


The transport, arrival and depature is organized individually. If you need help, please do not hesitate to ask me. If needed, I'll organize boxes for the bicycles.
Everything you need:
Bags for your bicycle: Everybody is transporting their luggage on their own. So, you need some bags on your bicyicle to store your luggage. You probably wont need too much, because we'll sleep in hostels and hotels. Maybe one or two bags are enough. The less you pack, the less you have to carry up the mountains.

Bicycle: Of course you need your own bike. For this journey you can participate with a road bicycle, or a gravelbike.

You: You should enjoy cycling and have a regual training schedule at home. Around100km per day and up to 2500 altitude meters on your bicycle should not be a problem for you. If you have any questions, just ask.

And lots of Fun!
Sign up to your bikepacking-tour 2023 an!